Training and Instruction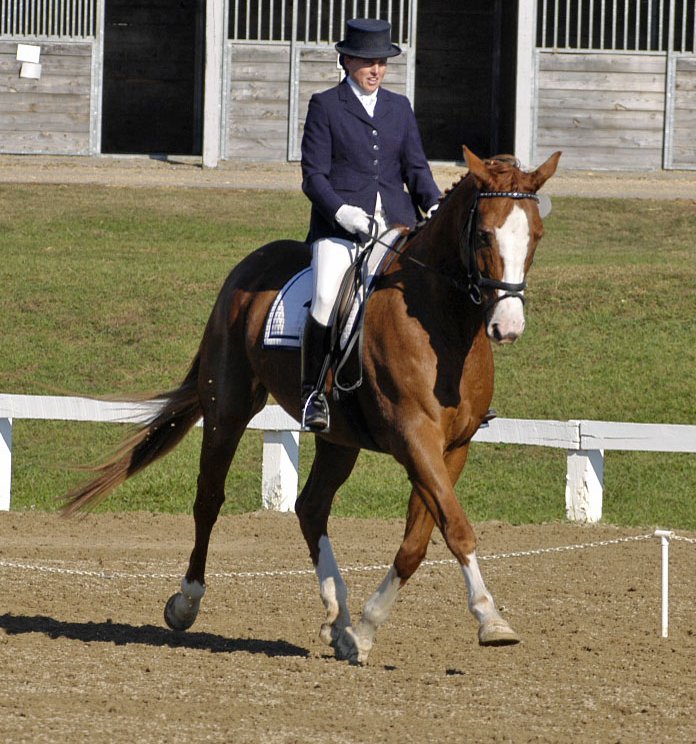 Linda Strine has over 40 years experience riding, and she has been training professionally for 30 years. Her experience includes 12 years breeding sport horses, hunt seat, eventing through Preliminary Level, endurance, and dressage. She currently specializes in dressage training and showing.
Linda has trained many horses from Training Level through the FEI Levels and has been quite successful starting new horses (including many she bred) and bringing them along. Among the horses that have reached the top ten status in the USDF Year End Awards are Sommersby, Oliver Twist, Sweet Patootie, Serralinde, Scaramouche, Bellagio, Wolter, Remington, Trijntje Wytske M, Wunderkind, Alta von Reh, Ciyade, and Inke FCF.
Linda accepts students at all levels and takes horses in training. Facilities include a covered dressage arena and a large outdoor arena. Full training fee is $800 per month plus board. Full training includes training of horse and rider. Linda also does frequent clinics throughout the Midwest and South. The daily fee, which includes seven hours of instruction, is $700 plus expenses. For more information please contact us by e-mail or phone.