Welcome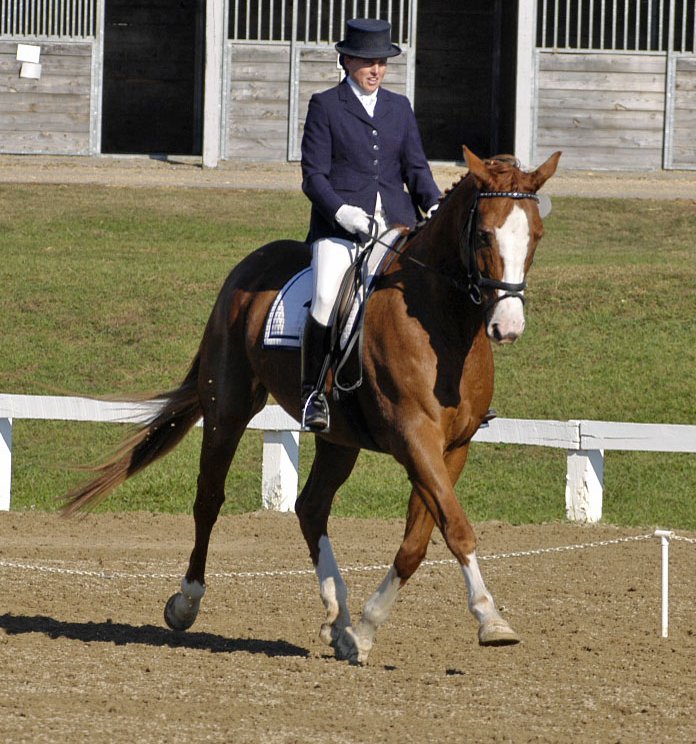 Rivendell Farm is located in Woodford County Kentucky - the Horse Capitol of the World. Although best known for Thoroughbred breeding and racing, Woodford County is also home to many other equine disciplines. We specialize in the training of dressage horses and riders. We can also assist in the purchase or sale of sport horses for any discipline.
Rivendell Farm has been in business for approximately 25 years, and has an outstanding record of breeding training, and showing horses. Our reputation for producing high quality well trained horses is well known. Even more important is our reputation for dealing with all of our clients in an honest and completely straight forward manner.
Our Philosophy
A trainer is someone who can train ten horses out of ten. When horses are correcly trained from the time they are are weanlings, difficulties are very rare. For horses that have not benefited from a regular disciplined approach from the beginning it is always best to carefully and methodically fill in the missing pieces than to train "tricks". Short cuts and gimmics are not an option.
Buying or selling a horse can be a stressful and difficult experience, but there are concrete steps that can be taken to minimize the financial and emotional toll on both buyer and seller. We believe all conditions of a sale should be completely understood by buyer and seller, and these conditions disclosed in a carefully worded contract. This means in particular that buyer and seller know all of the details of a sale including the commissions that are paid to agents.
Training and Instruction
Linda Strine has over 40 years experience riding, and she has been training professionally for 30 years. Her experience includes 12 years breeding sport horses, hunt seat, eventing through Preliminary Level, endurance, and dressage. She currently specializes in dressage training and showing.
Linda has trained many horses from Training Level through the FEI Levels and has been quite successful starting new horses (including many she bred) and bringing them along. Among the horses that have reached the top ten status in the USDF Year End Awards are Sommersby, Oliver Twist, Sweet Patootie, Serralinde, Scaramouche, Bellagio, Wolter, Remington, Trijntje Wytske M, Wunderkind, Alta von Reh, Ciyade, and Inke FCF.
Linda accepts students at all levels and takes horses in training. Facilities include a covered dressage arena and a large outdoor arena. Full training fee is $850 per month plus board. Full training includes training of horse and rider. Linda also does frequent clinics throughout the Midwest and South. The daily fee, which includes seven hours of instruction, is $800 plus expenses. For more information please contact us by e-mail or phone.
Show Results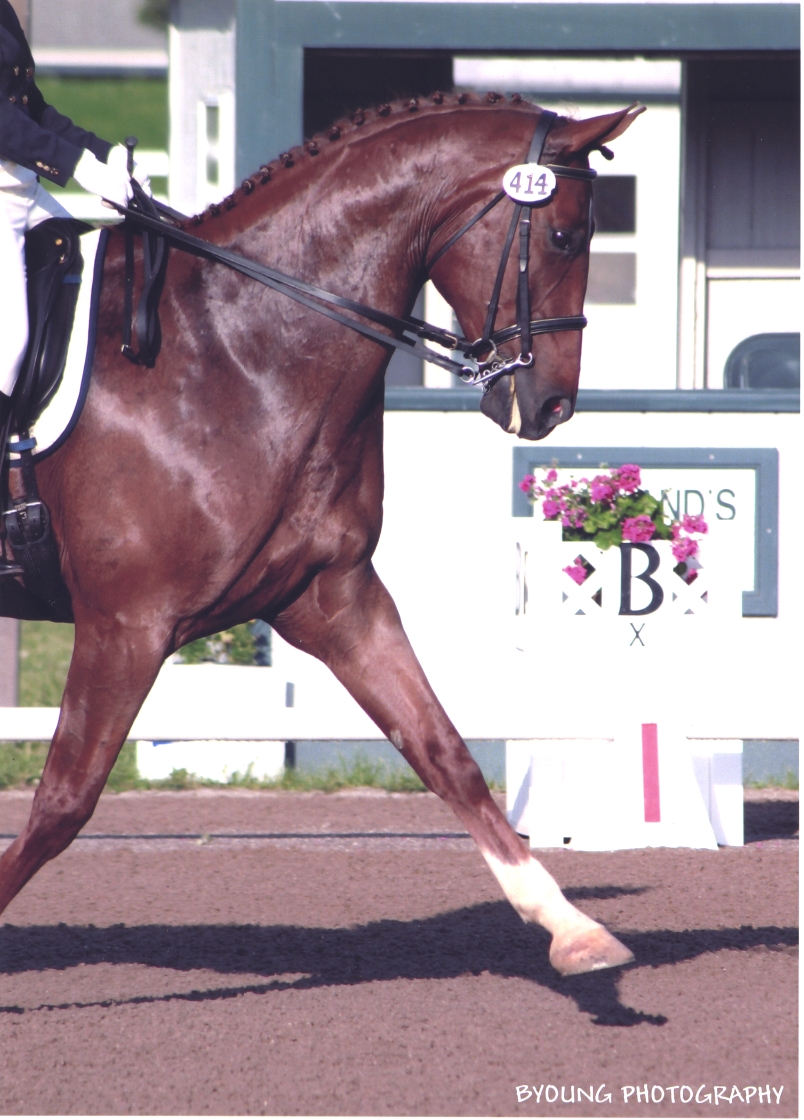 Highlights of show results.
Linda has been showing horses for over 35 years. She started in Hunter's and Jumpers, and then went on to Eventing. While she lived in California she worked with a Standardbred race trainer and participated in Endurance competitions. One of Linda's mounts for Endurance was the famed Lord Fauntleroy owned by Virl Norton.
We've summarized below only her show experience in Dressage since she has specialized in this discipline for the past 19 years.
The majority of the horses that Linda has shown in USDF shows have been brought along through the levels by Linda, and she started many of them under saddle. They were not "made" horses that had already been trained. They included horses from small local breeders, one off the track Thoroughbred that competed very successfully through 4th Level, and others that had been purchased for very modest amounts of money.
Summary of USDF Show Record
USDF Show Experience

First Show 25 Years Ago
More than 1175 classes on 61 horses

Lifetime Median Scores

Grand Prix 64.89%
Intermediare 2, 62.76%
Intermediare 1, 66.31%
Prix St George, 65.50%
4th level, 65.64%
3rd Level, 65.77%
2nd Level, 66.22%
1st Level, 67.33%
Training Level, 68.85%
Dressage Sport Horse, 76.55%
Directions to Rivendell Farm
Rivendell farm is located in Woodford County Kentucky. Our address is 3045 Pinckard Pike, Versailles, KY. We are located on the west side of KY 169 between Shannon Run Rd. and Delaney Ferry Rd. Look for FireGate 47.
For a full screen map:
Map to Rivendell
We are about a 15 minute drive from Blue Grass Airport (LEX) in Lexington, Kentucky.